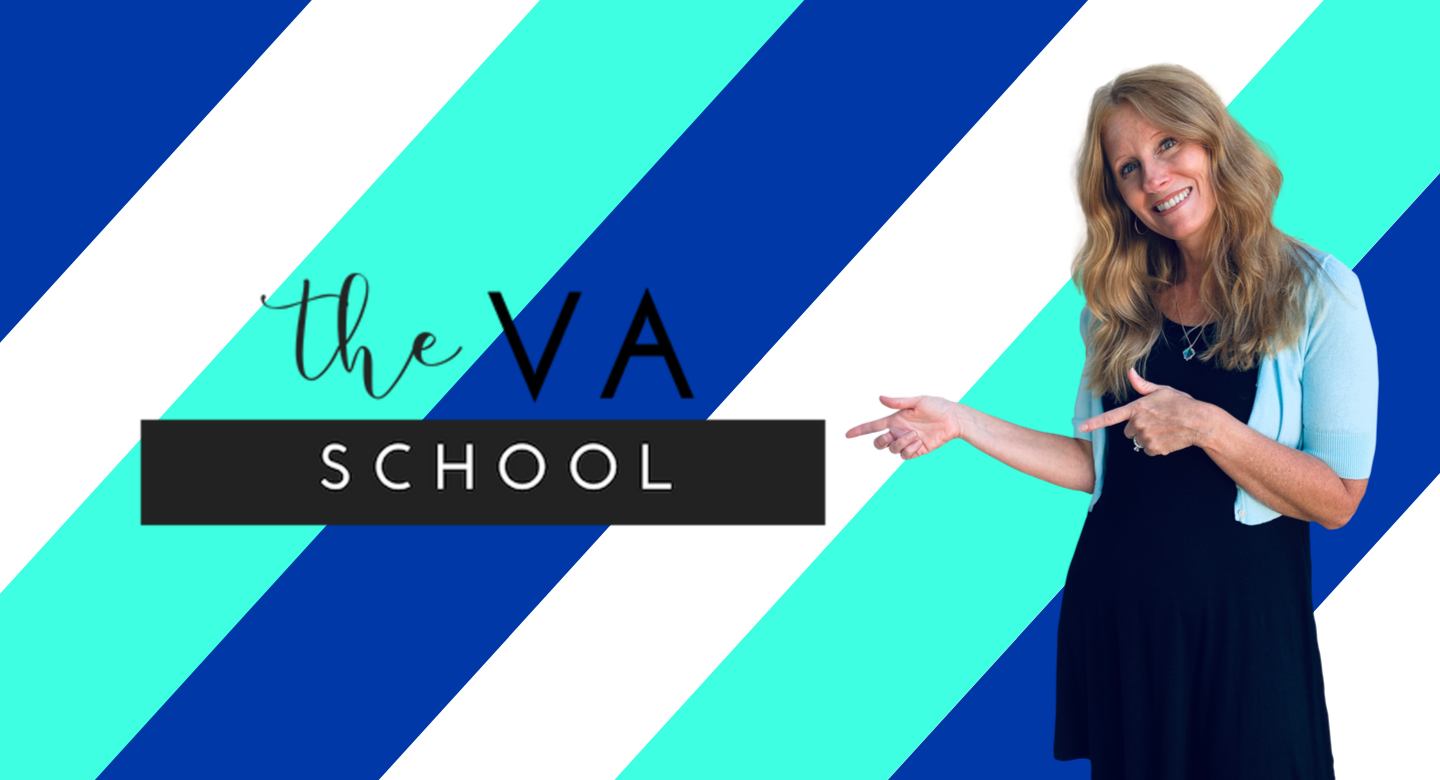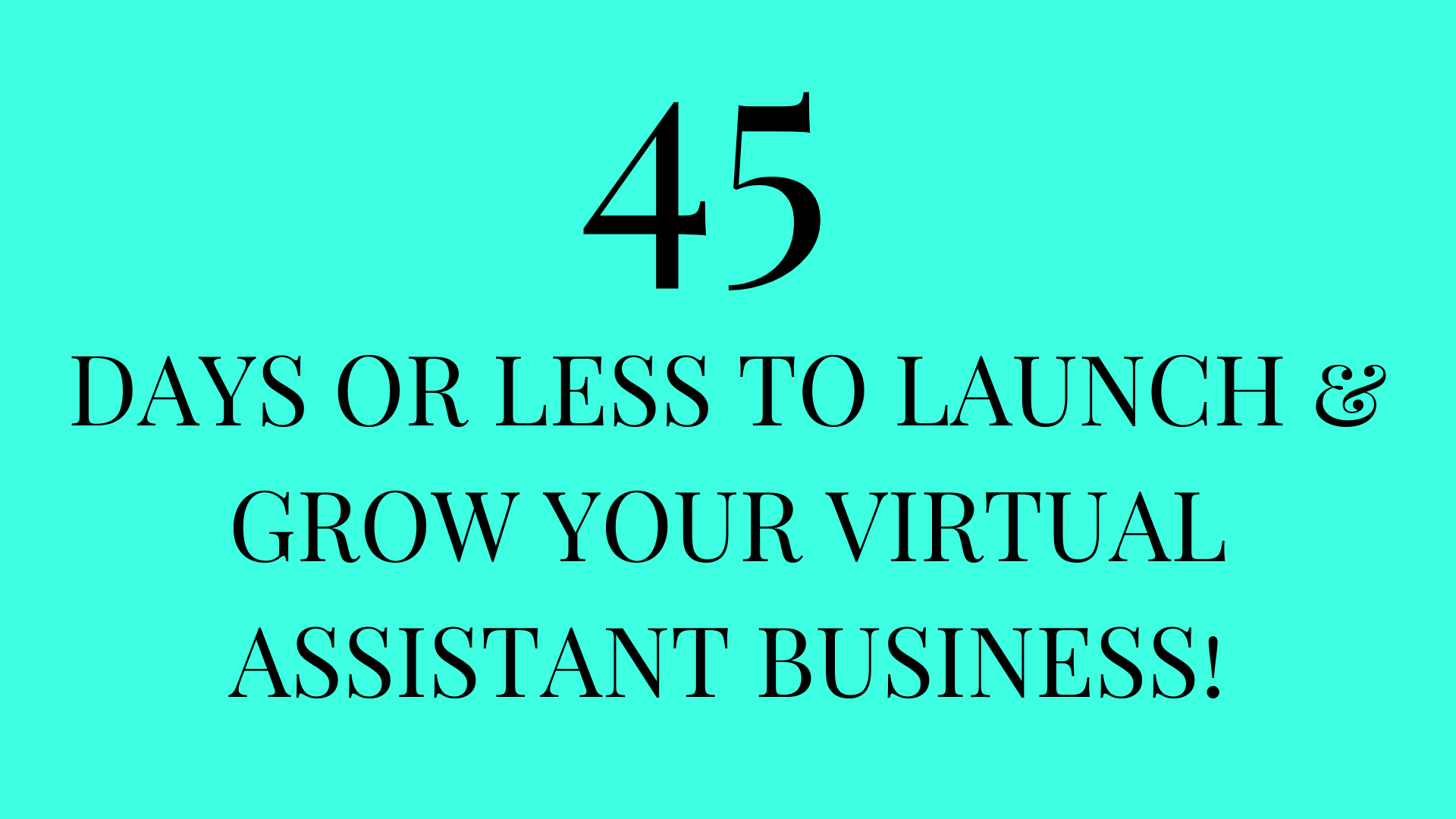 So, you might be asking yourself, "exactly what is a virtual assistant business"?

Well, it's taking your talents and specific skill set and transforming it into your own virtual business supporting other business owners and entrepreneurs.
✔ Maybe you make a mean PowerPoint presentation, or you're an excel guru, but you're also a mom who wants to have a more flexible schedule.
✔ Maybe you're currently a legal assistant who wants to work from home, or a graphic designer who has always wanted to travel the world and work from anywhere.
✔ Whatever your special talent is, someone needs your help, and I'm going to show you step-by-step how to make it happen, and fast!
WHO THIS COURSE IS FOR (AND WHO IT'S NOT!)
This course is for YOU if:
✅ You're ready to launch your VA business but aren't sure where to start.
✅ You don't know how to market yourself or your services.

✅ You don't know where or how you'll find clients.

✅ You've been a VA for a while but your business isn't growing.
✅ You're not making the money you see others in the industry making.
✅ Your current strategies to grow your business aren't working.
✅ You're ready to make it happen already!

This course is NOT for you if:
❌ You're just exploring options and not serious about creating a real business.
❌ You're not willing to invest in yourself to get results faster.
❌ You don't have the time or determination to make your virtual assistant business real.
❌ You're looking for free strategies (free only takes you so far).
❌ You're looking for training in a specific area.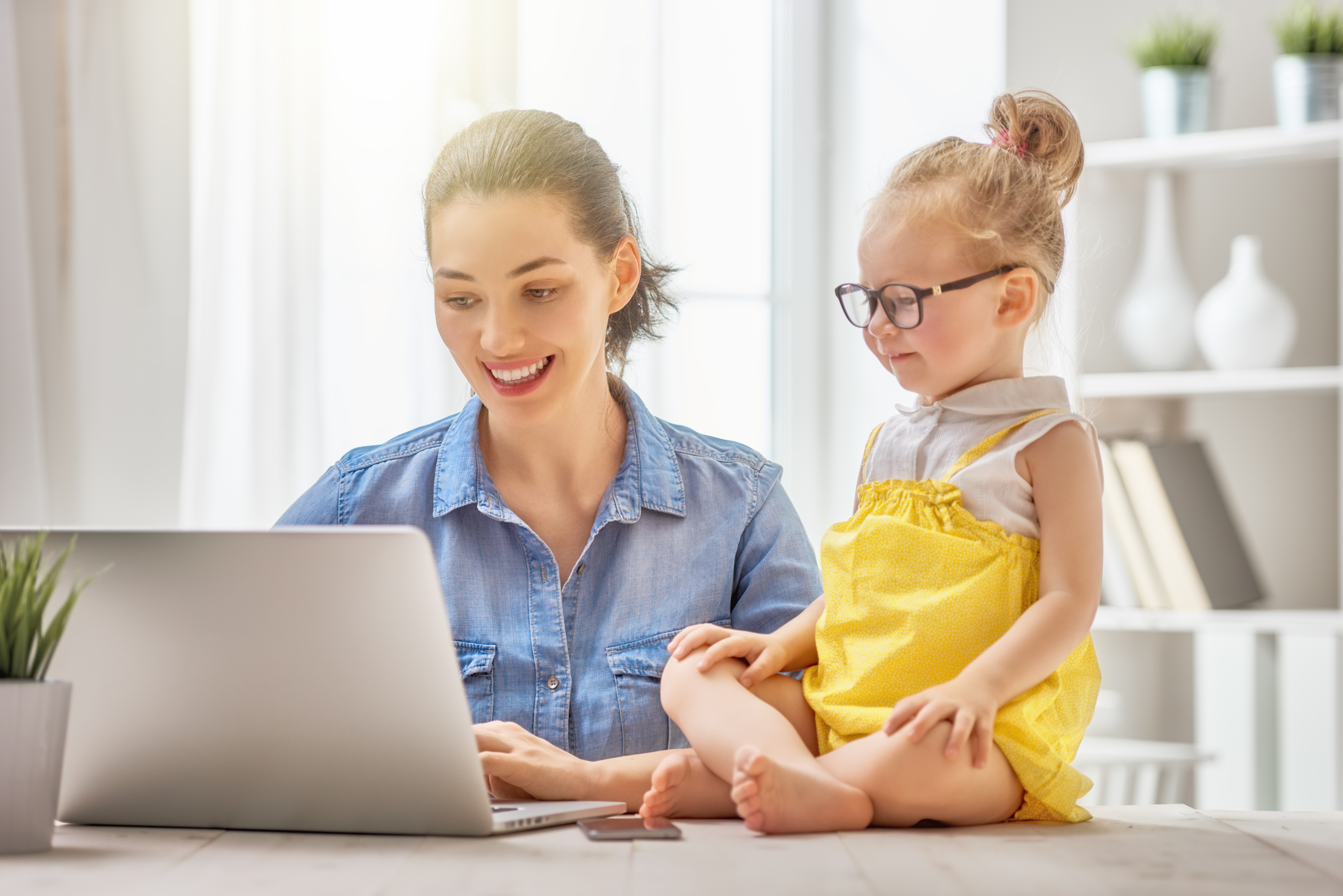 A virtual assistant business will help you take your talent and use it to create your own business where you decide what your income will be, not someone else dictating what you can cap out at. This is your business and the choices are yours!

Virtual assistants can make anywhere from $25-$100/hour or more. What determines how much you can make? YOU! In this course I'll teach you step-by-step how I grew not only my virtual assistant business but also my agency, starting from 0 clients and working my way to a multiple 6-figure business by implementing the steps I'm going to teach you.
ARE YOU READY?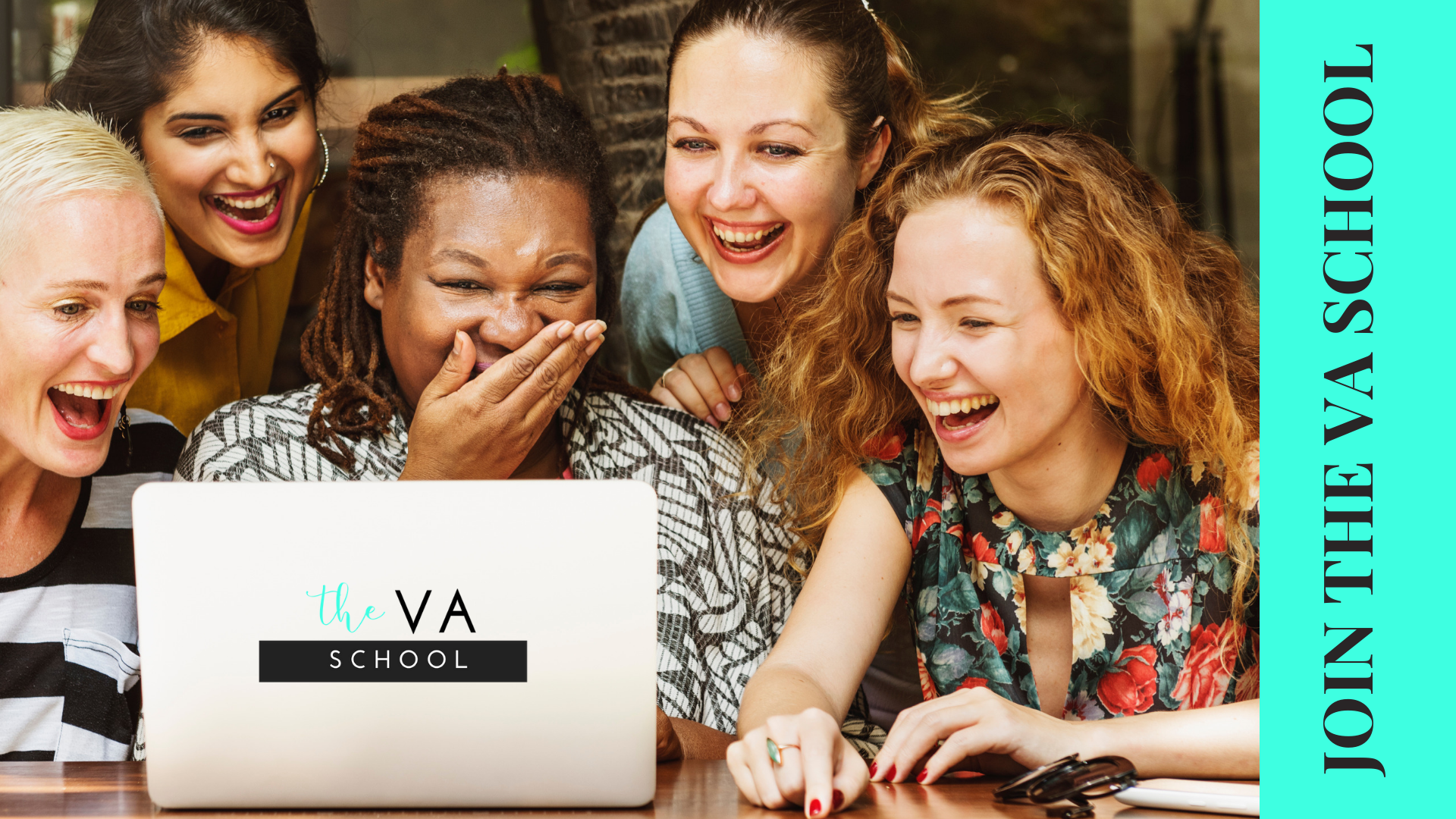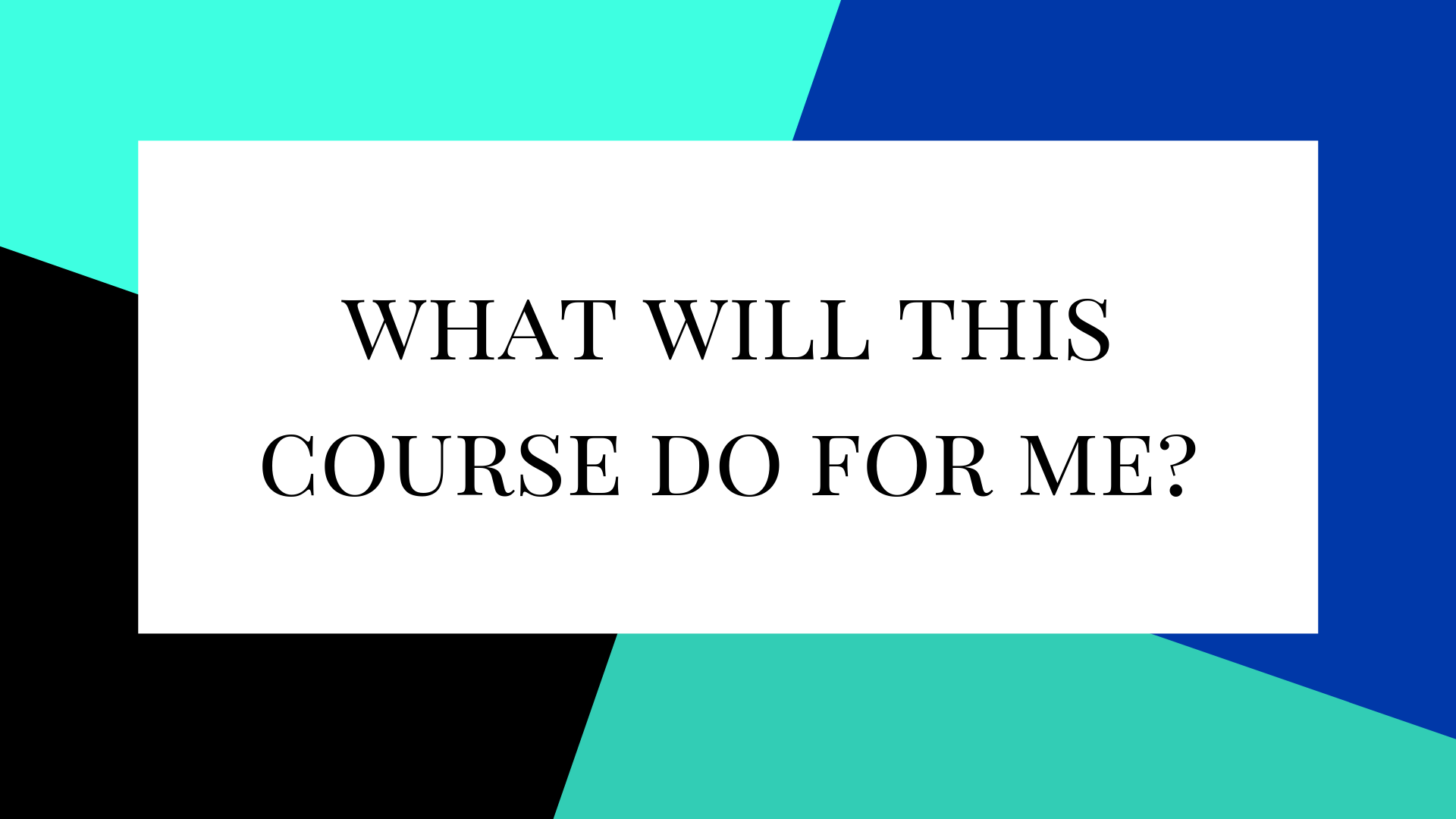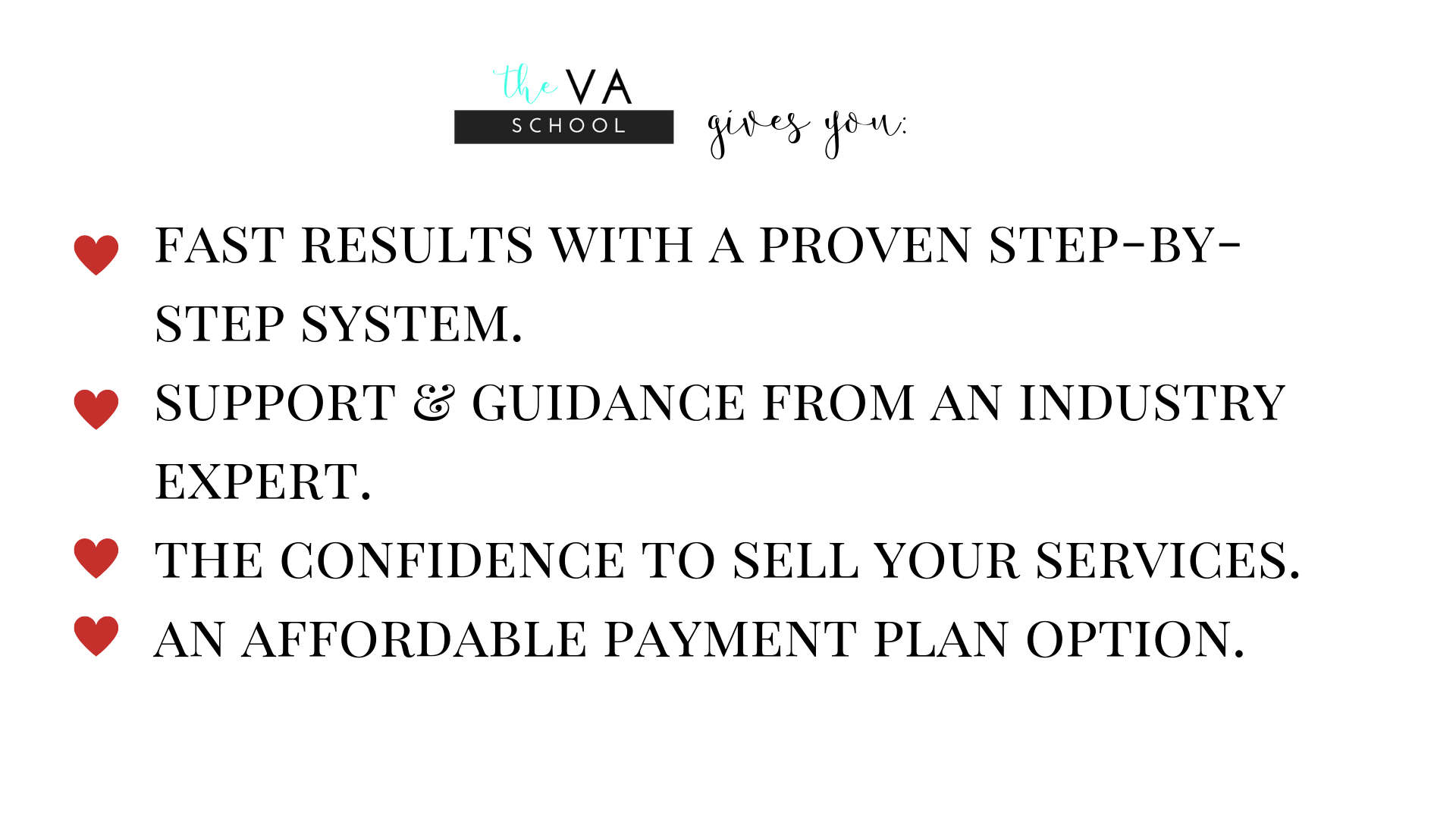 I've been in your shoes.

I've struggled through the beginning years of not knowing where or how to start a real business. Getting bits and pieces of information because I didn't think I needed to invest in a course or someone to help me (I'm a do-it-yourself kind of girl).
I've struggled through not having enough clients or having too many low-paying clients that kept me busy but still financially struggling.
I was a virtual assistant for almost 20 years before starting my agency in early 2015. I've been in the trenches, worked my way through, and many times did things the hard way. I created this course to guide you, step by step, so you don't make the same mistakes I made, or that I've seen others make in this industry.
Now I run a growing and thriving agency in Cleveland, Ohio, which was just recognized in The Technology Headlines as one of the top 500 fastest growing companies in 2018. I can do all of this in the comfort of my own home. I can fold laundry and get dinner going throughout my day. This lifestyle has allowed me to raise 3 kids (my youngest is still in middle school) because I didn't have family close to me at the time to help shuffle them between school, sports and doctor's appointments all while working full time.
I'm just like you. I'm a mom, wife, daughter, sister, aunt, and friend to many. My family is my world and my why. Everything I've done is for them, and I wouldn't change a thing (other than getting results in my business faster!).

And this is the reason I created this course and why I'm so passionate about getting it out to you. So that you can work from home as a virtual assistant and finally have the life and income you deserve, without facing the obstacles I did. It's challenging, ever-changing and extremely rewarding & lucrative. This course was designed to help you achieve your goals and dreams the fastest, simplest way possible!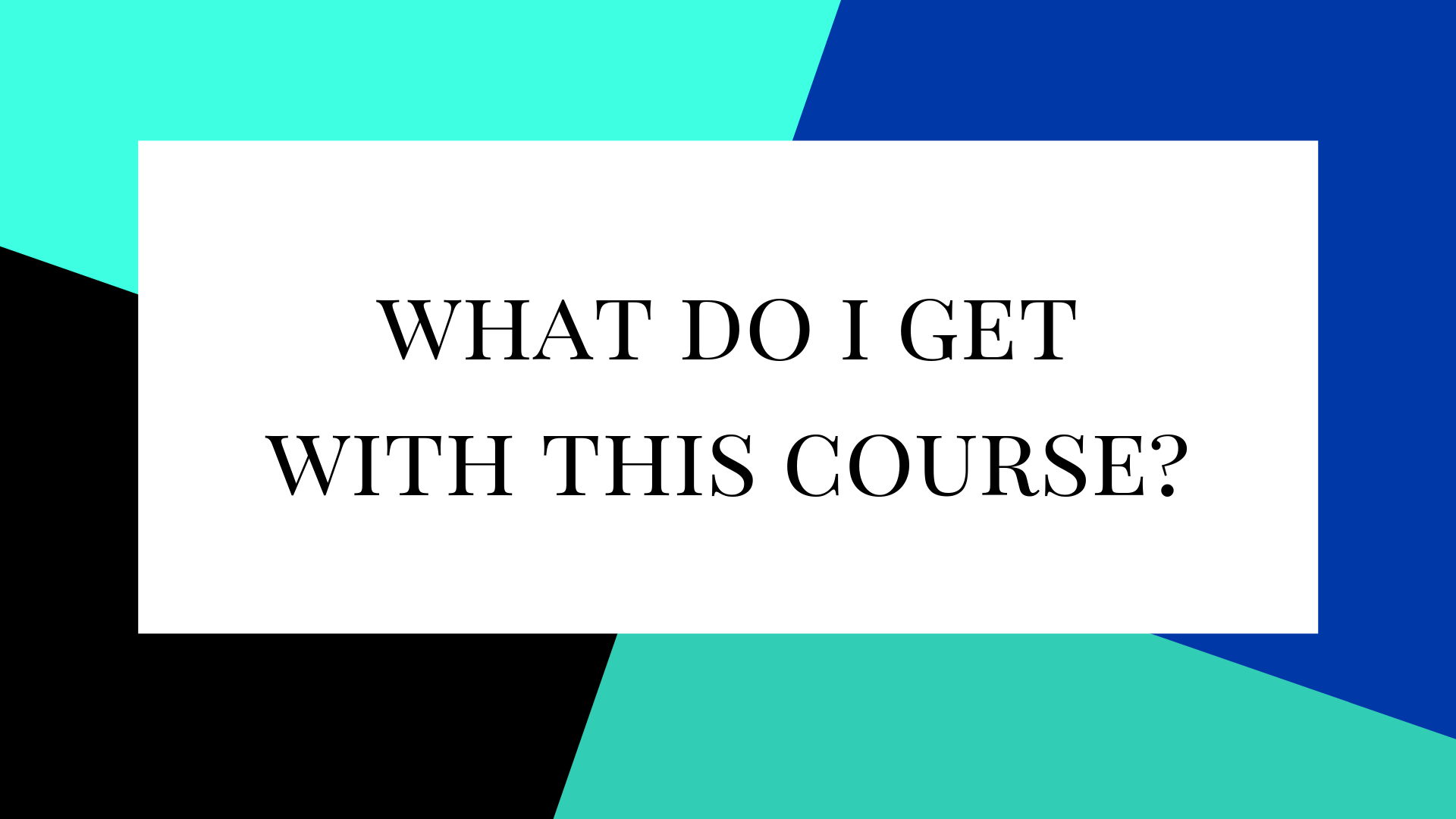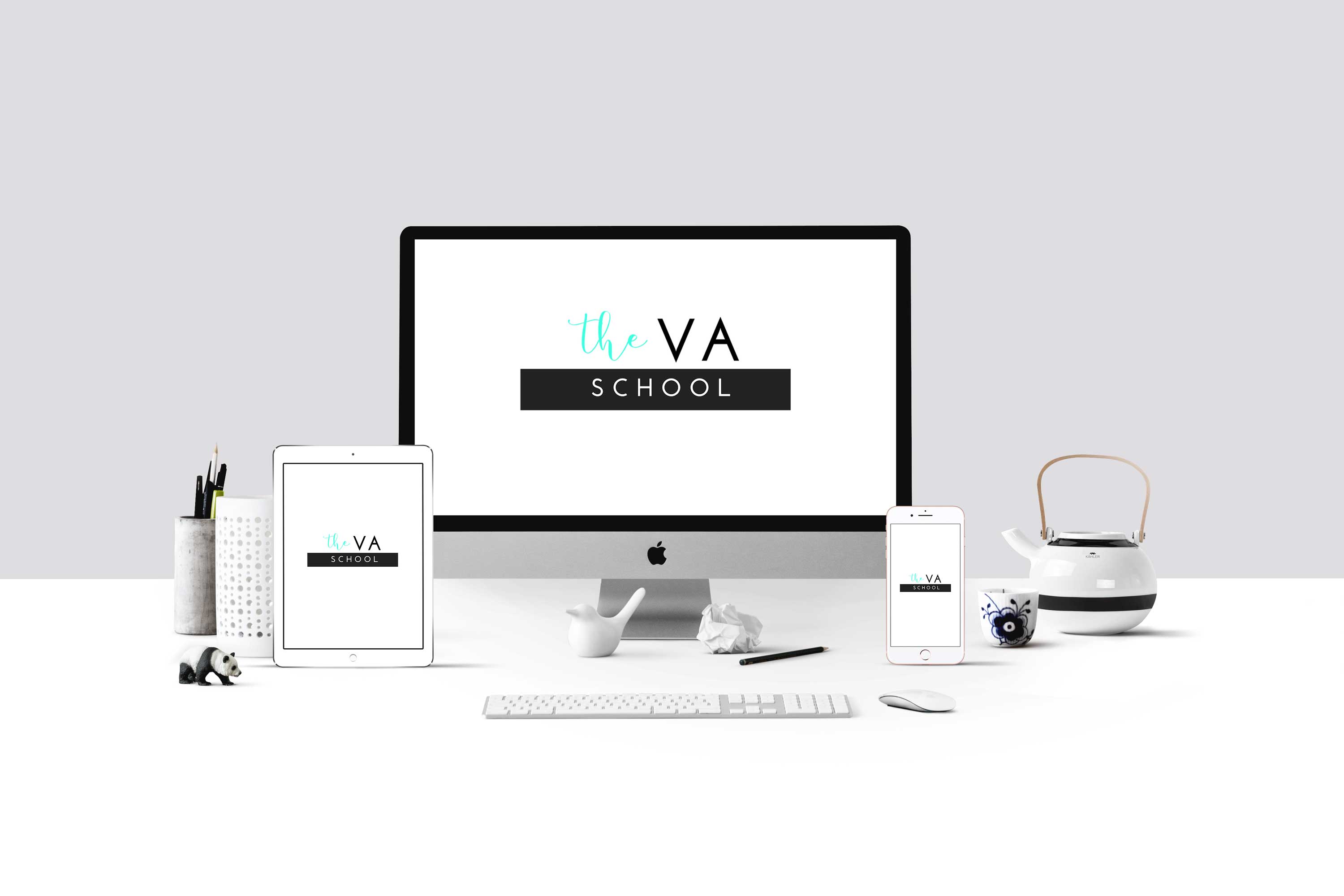 Here's what you'll get...
MOD 1
In MOD 1 I'm going to teach you how to make your business real! We're going to dive into:
Defining your goals (Goal Planner included)
Identifying your target market
Defining your niche
Creating your message
Creating your ideal client profile
Creating Your mission, vision & value statements
MOD 2
In MOD 2 we're going to create processes for your virtual assistant business. We're going to work through:
Pricing your services
The difference between an RFP and a contract
Create your intake & onboarding process
Create your follow-up system
MOD 3
In MOD 3 we're going to dive into 1 of 2 Mods created to market your services! We're going to create your digital footprint:
Create your online presence
Create your email domain & signature
Dive into everything social media
Branding for your business
MOD 4
In MOD 4 we jump into the second Mod for marketing your services! We work through:
Where to find clients
Sales strategies that land clients
MOD 5
In MOD 5 we're going to deep dive into how the most successful virtual assistants choose, handle and keep their clients happy, and how to turn them into referral machines so you're selling days will be over!
How to choose your clients
How to dazzle your clients (and turn them into referral-generating machines)
How to increase your reach by upselling your services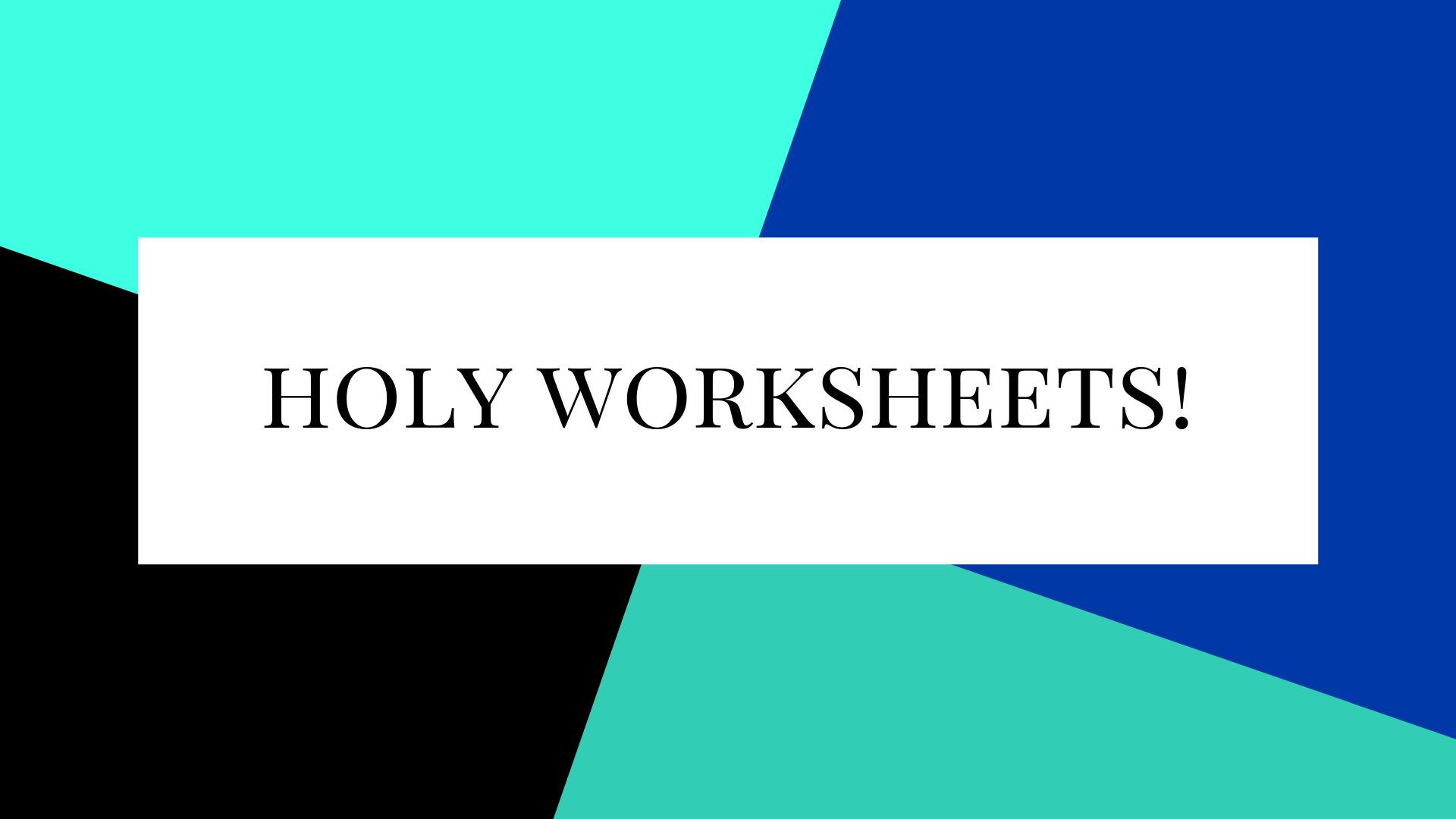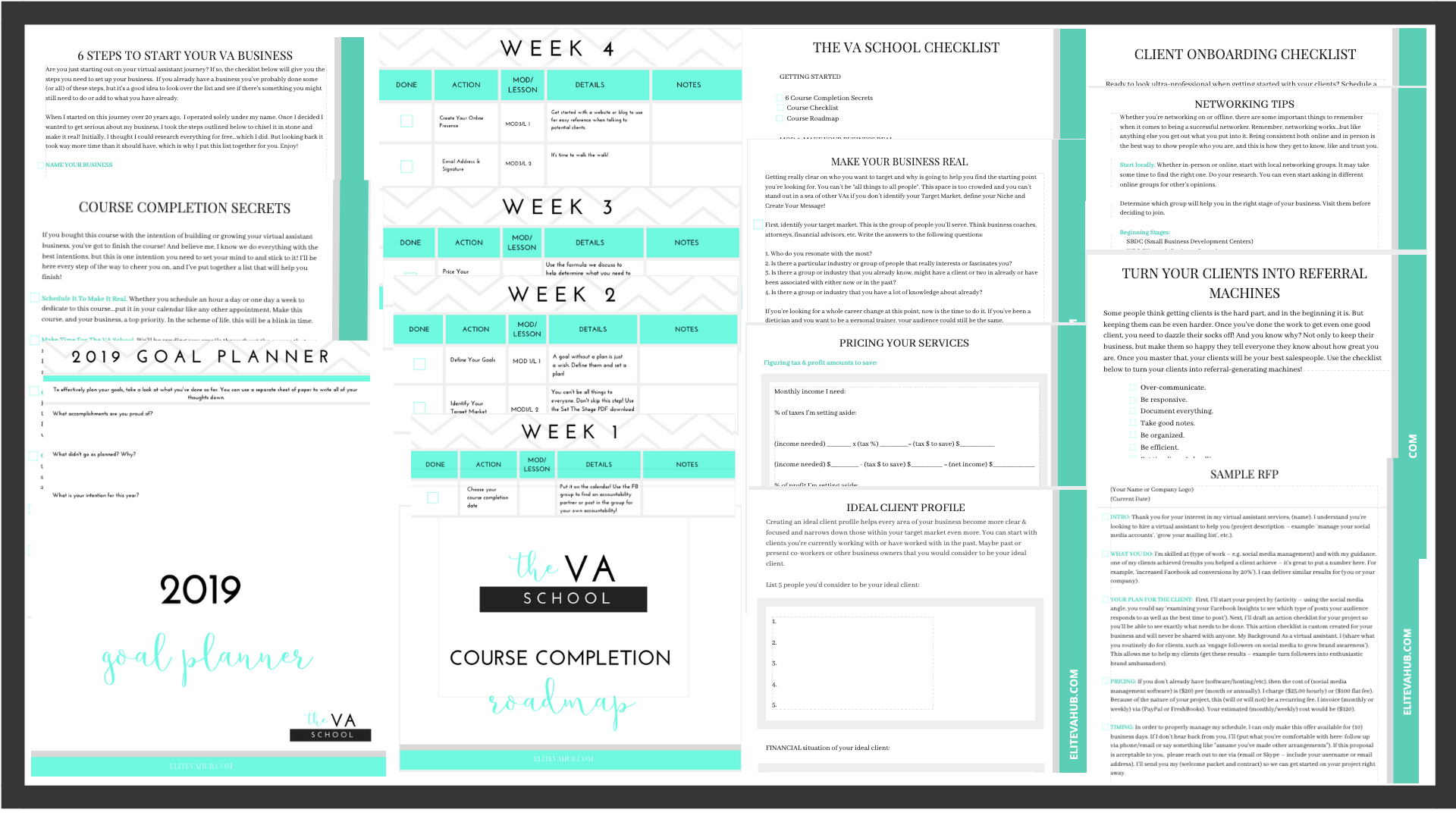 Every module in this course has worksheets you can download and work through as you go!
To help you get even better results faster and help keep you on track with this course, I've created a few special worksheets to download right when you start the course to guide you through. If you're a "list-checker" you'll love these! Print these first and you'll have a step-by-step guide to walk you through every lesson.
✅ 6 Course Completion Secrets
✅ The VA School Course Checklist: lists every lesson within each module to check off as you go.

✅ The VA School Course Roadmap: Takes you through, week by week, lesson by lesson and gives you action steps to take so you're never stuck not knowing what to do next!
Each module has its own set of worksheets, checklists & PDF's (valued at over $1500), which includes:
✅ Goal Planning Packet
✅ Defining your Target Market, Niche and Message Worksheet
✅ Ideal Client Profile Worksheet

✅ Mission, Vision & Value Statement Worksheet

✅ Pricing Your Services Worksheet

✅ Delegating Worksheet

✅ Prospect intake process
✅ Creating Your Online Presence Planner
✅ 365 Days Of Content Ideas For Social Media
✅ Branding Worksheet

✅ Networking Tips & Planner
✅ Sales Strategy Swipe Files

✅ Turning Clients Into Referral Machines (your selling days will be OVER!)
✅ Client Onboarding Checklist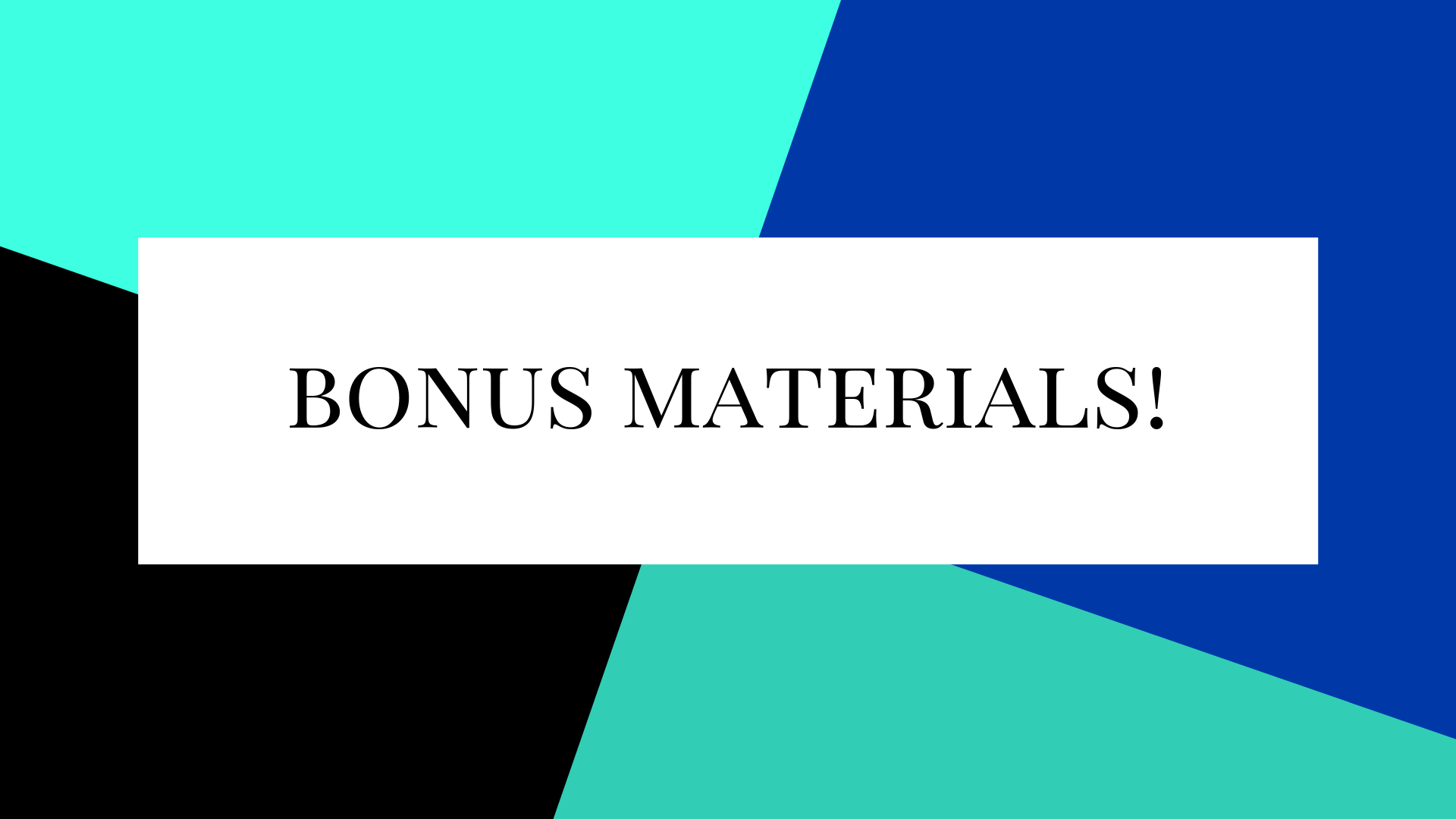 YOU'LL ALSO HAVE ACCESS TO BOTH OF THE BONUS MODULES!
In addition to the downloadable worksheets, checklists and cheat sheets for each module, you'll also have access to our 2 Bonus Modules:
THE LEGAL BONUS INCLUDES:
✅ Sample Services Contract ($997 value!)
✅ Sample RFP Contract ($197 value!)
✅ 6 Steps To Start Your VA Business ($99 value!)
✅ LLC vs. SOLE PROPRIETORSHIP List

MUST-HAVE BONUS SECTION INCLUDES:
✅ 7 In-Demand Virtual Assistant Skills for 2019
✅ 5 Steps To Double Productivity
✅ 8 Tips To a Stellar LinkedIn Profile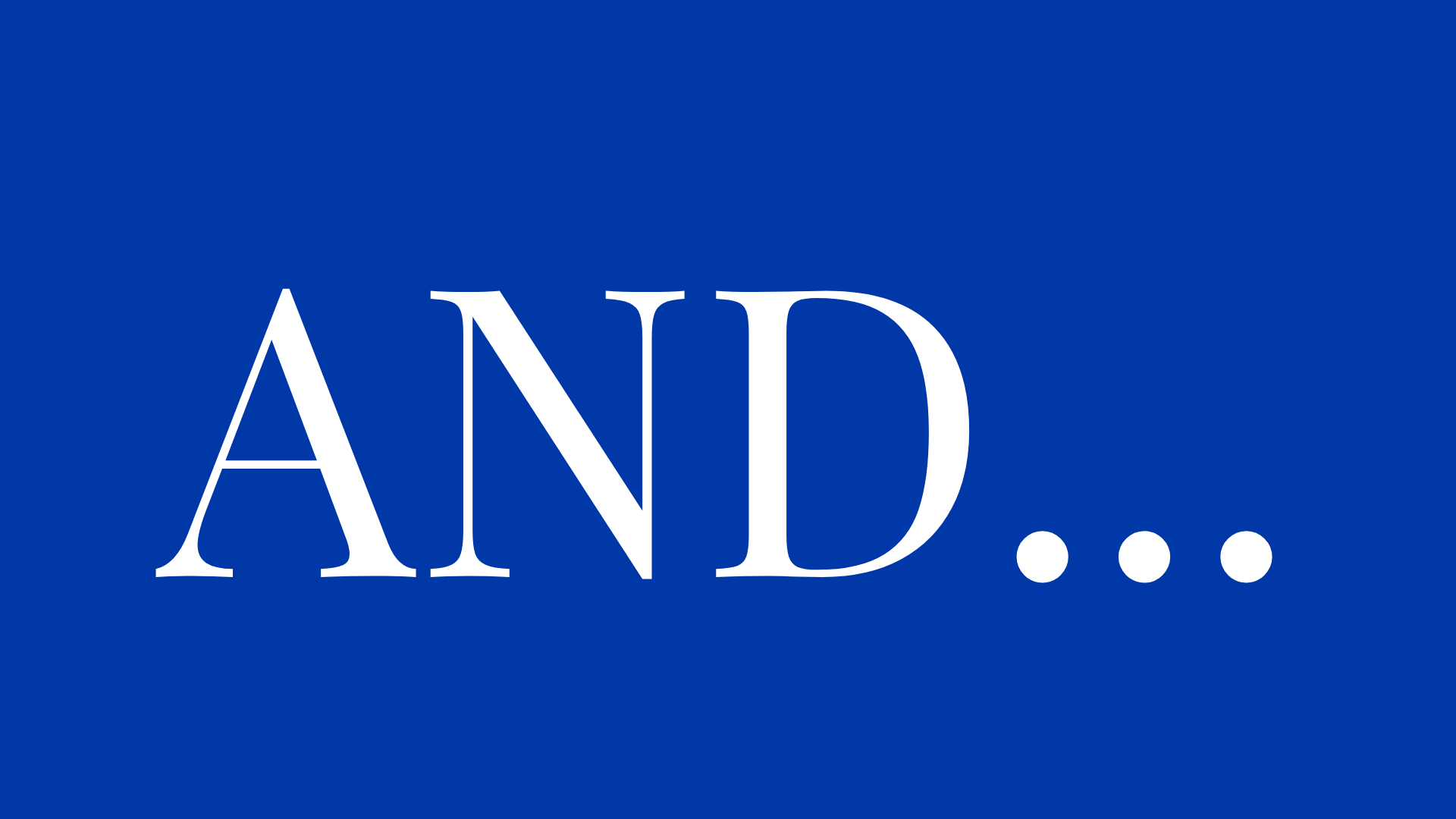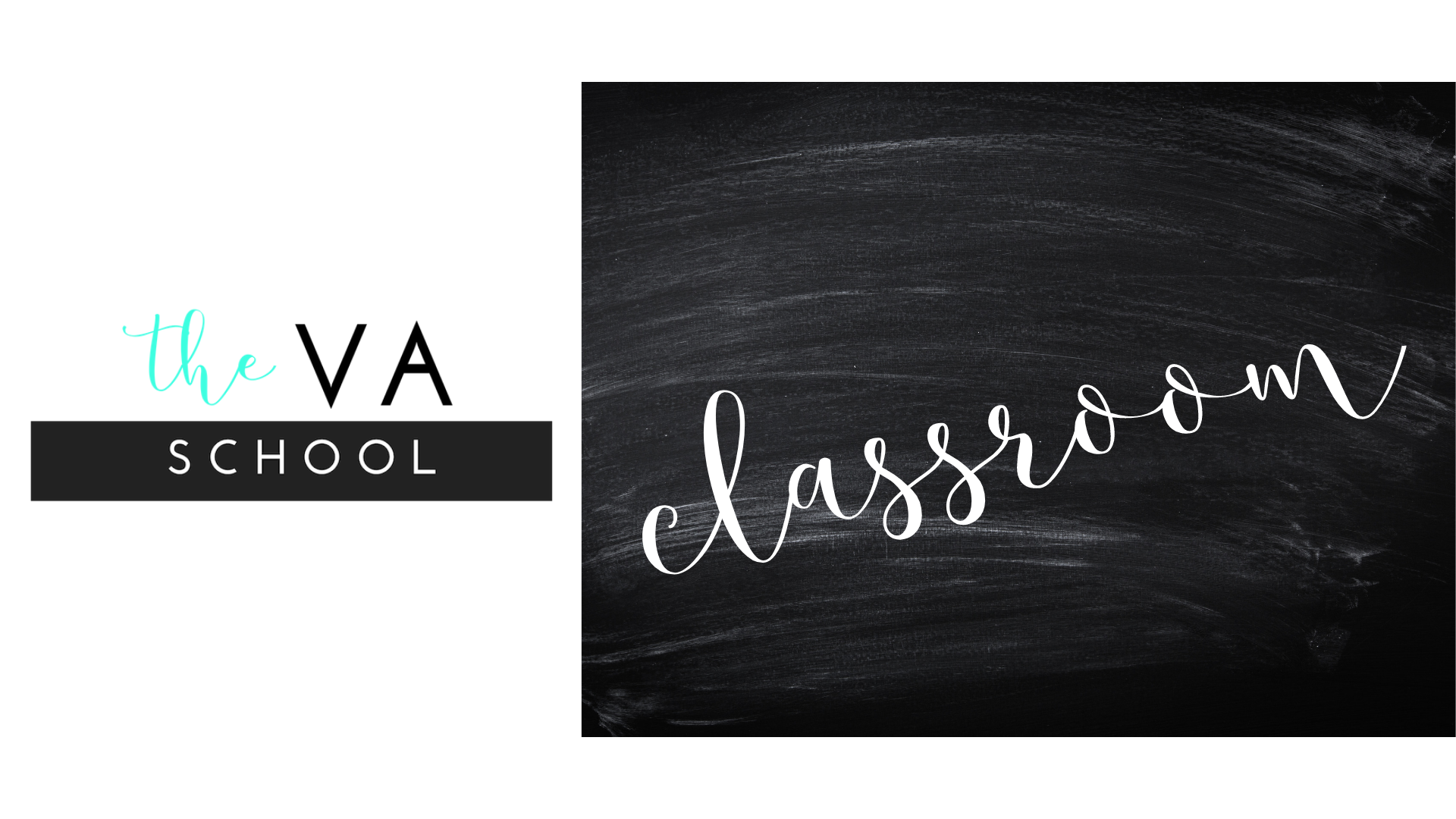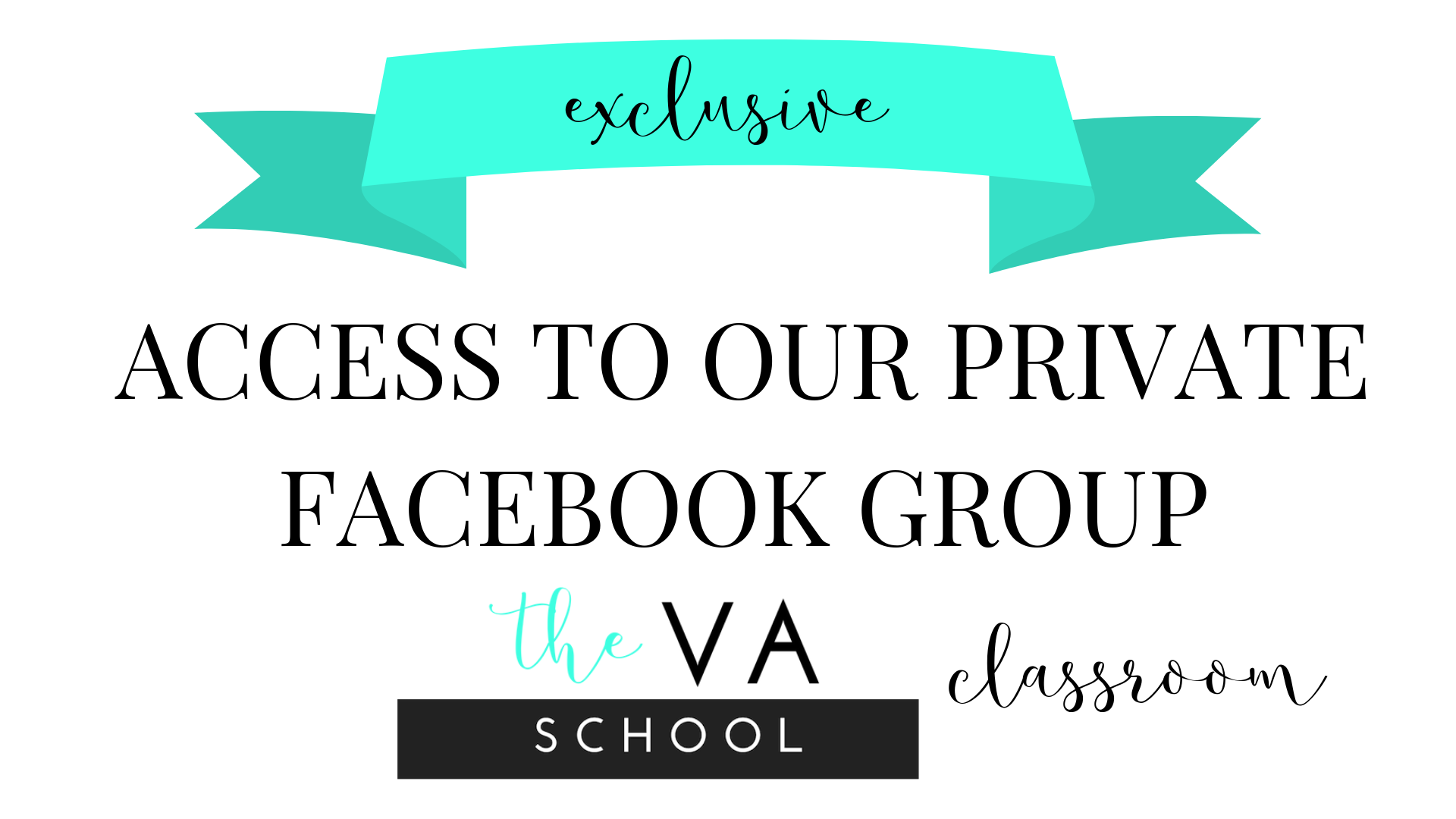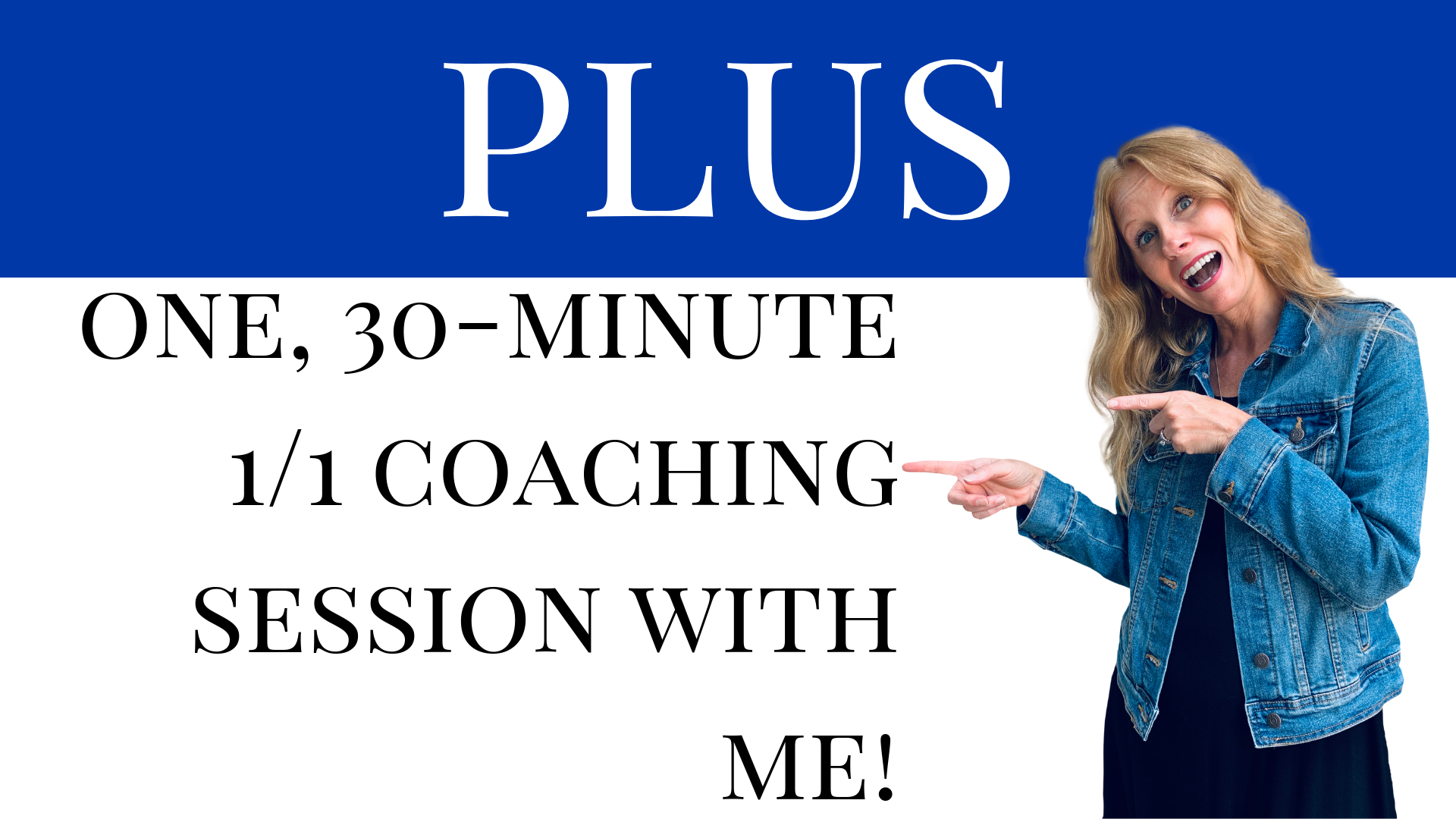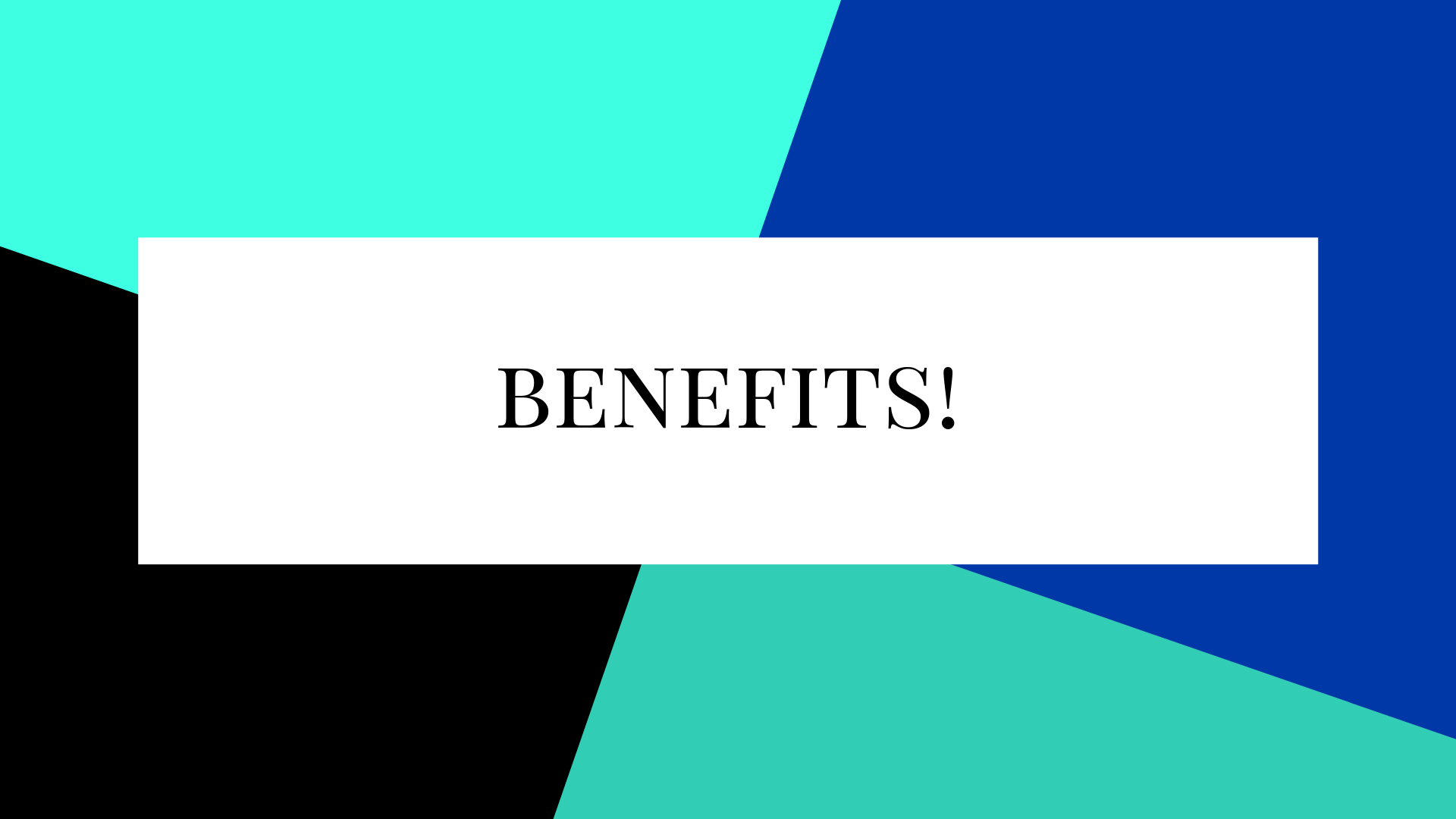 I know what it feels like when you're just starting or trying to grow your virtual assistant business-I've been there. It's scary, and that fear of failure kicks in. As you embark on this journey you need to have that connection with other like-minded people who are in the same place you are that can help you through these times. We're all afraid of failing...but now you don't have to be. That's why this course for you.
You're going to learn so much in 45 days that would otherwise take you years to figure out on your own. You're going to create that dream and reach your goals so much faster with this course to guide you. That's why this course for you.
You're also going to have support from someone who has not only been in the industry for over 20 years, but has been on both sides of the fence. Both as a virtual assistant and now as a virtual assistant agency owner and supporter cheerleader for virtual assistants. I didn't have this support when I started my journey. That's why this course for you.
You're also going to have some fun along the way! That's something that when you're working like crazy to get your business off the ground is easy to lose sight of. I won't let you do that. That's why this course for you.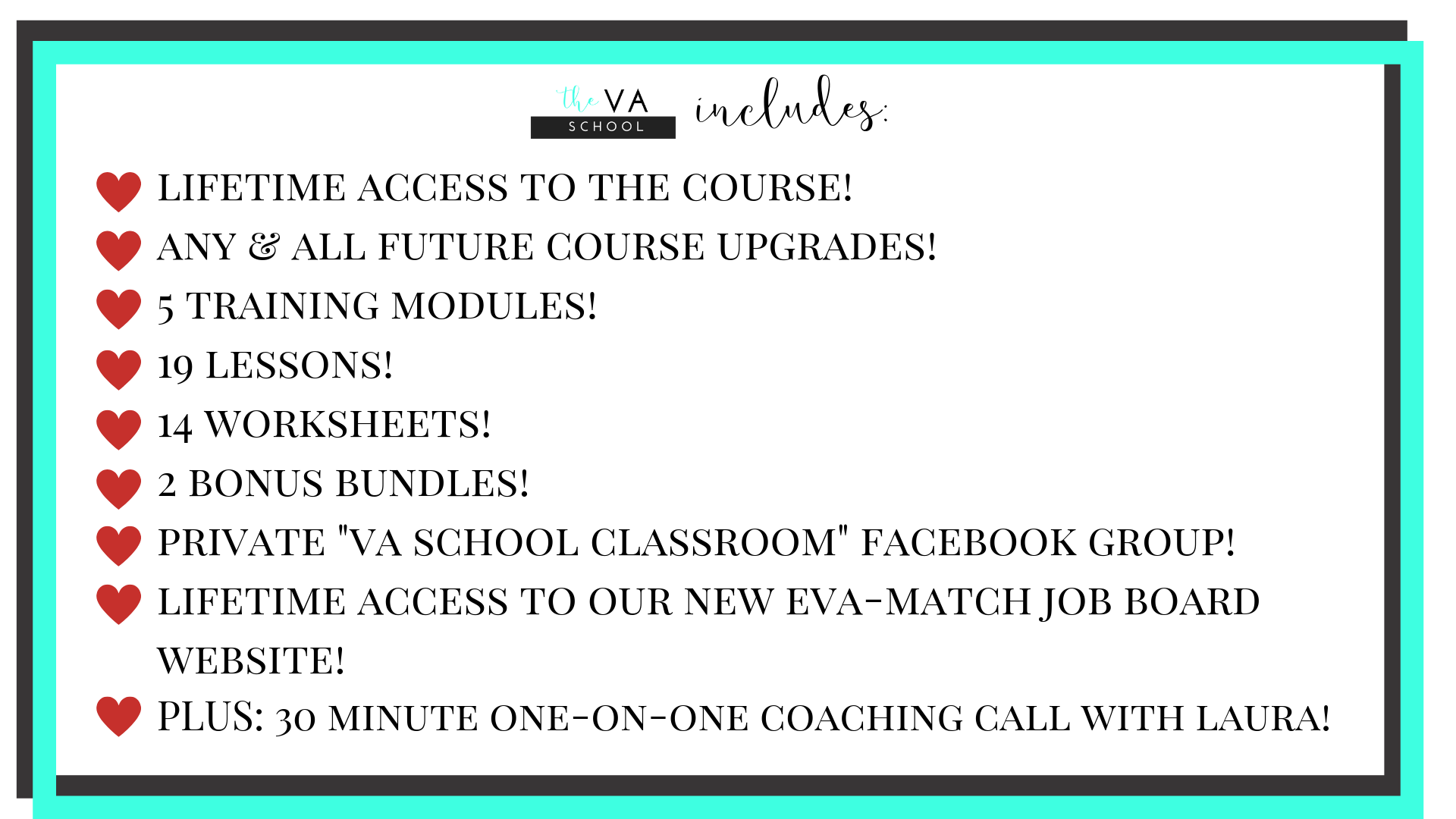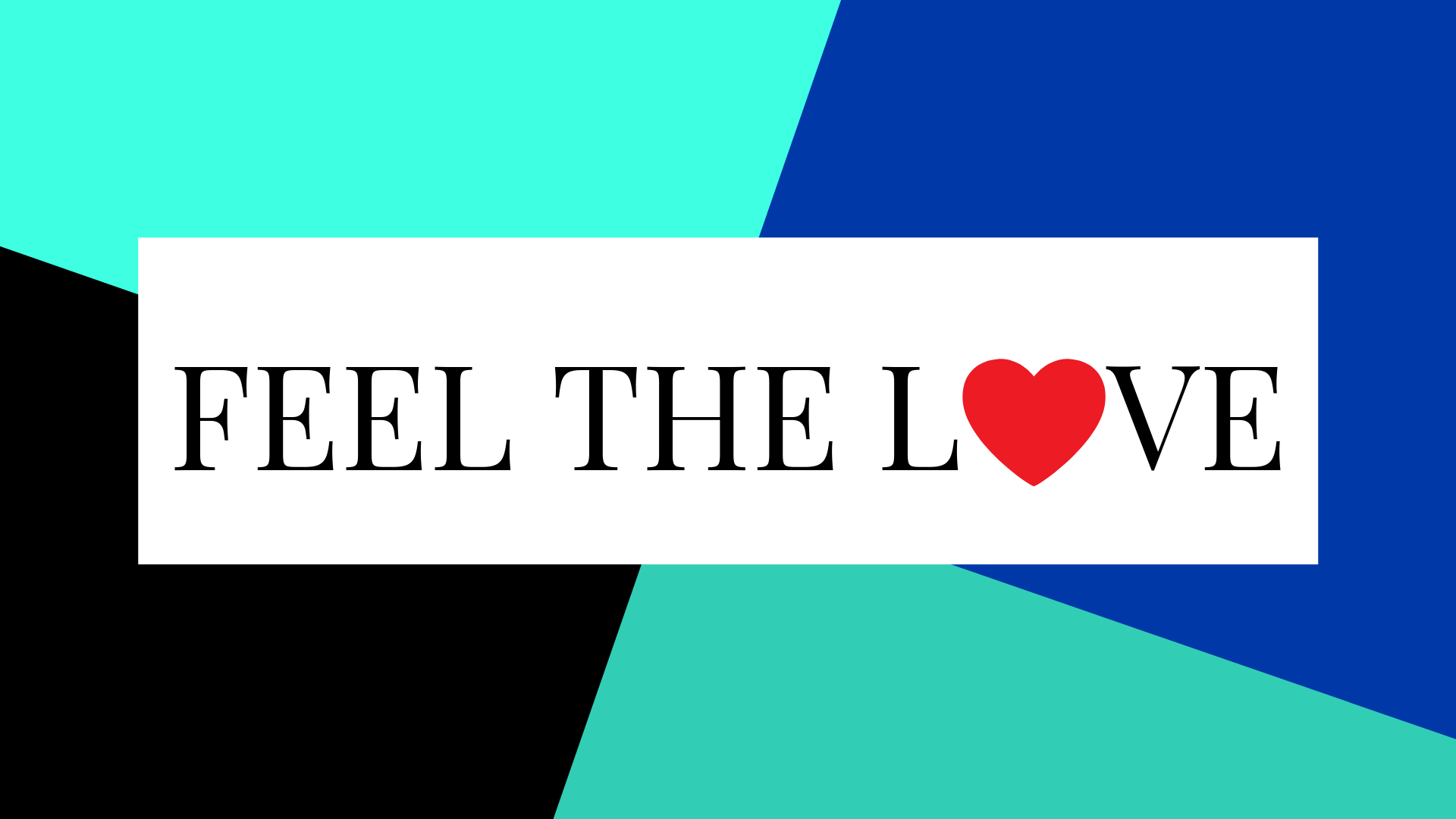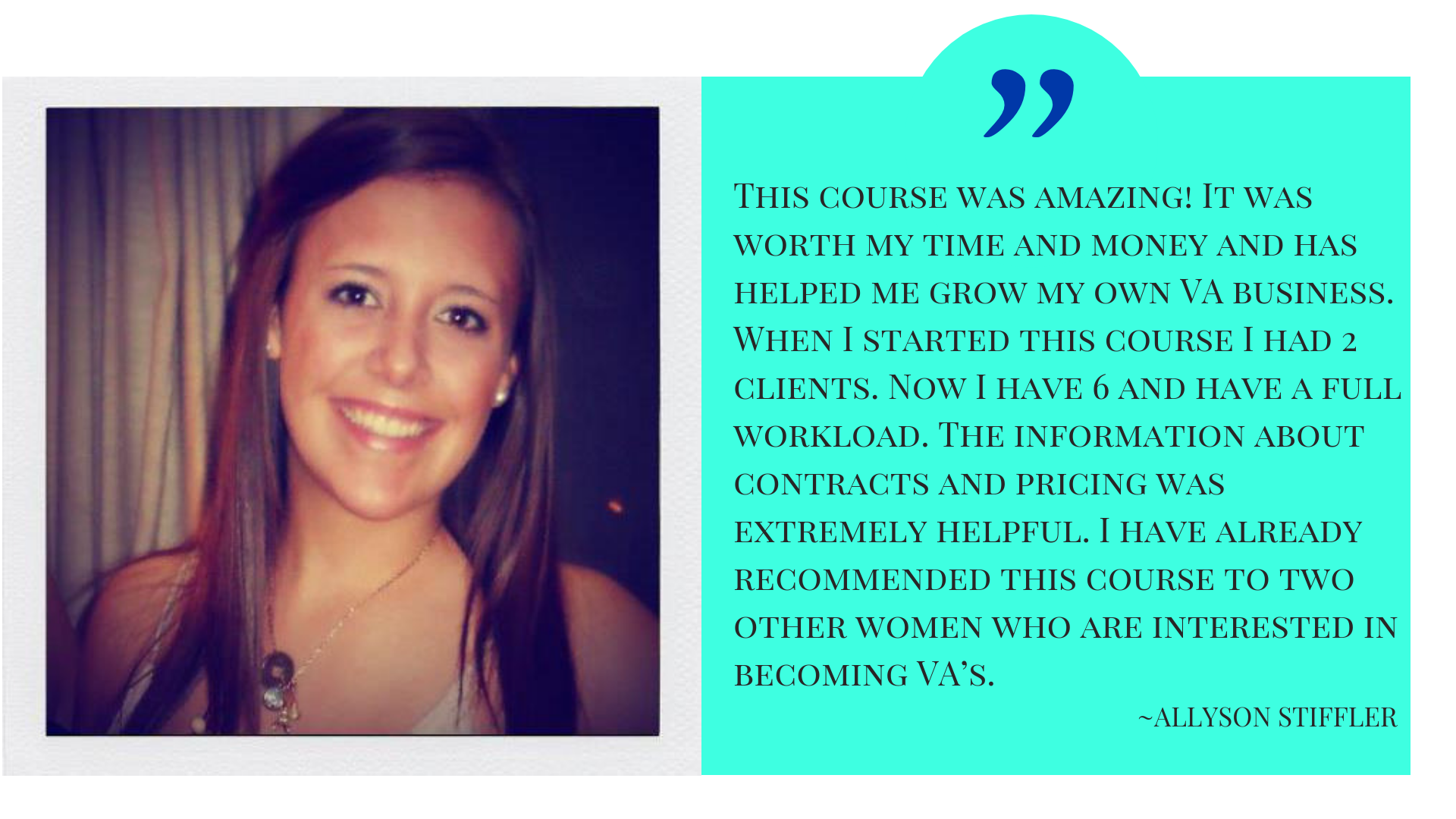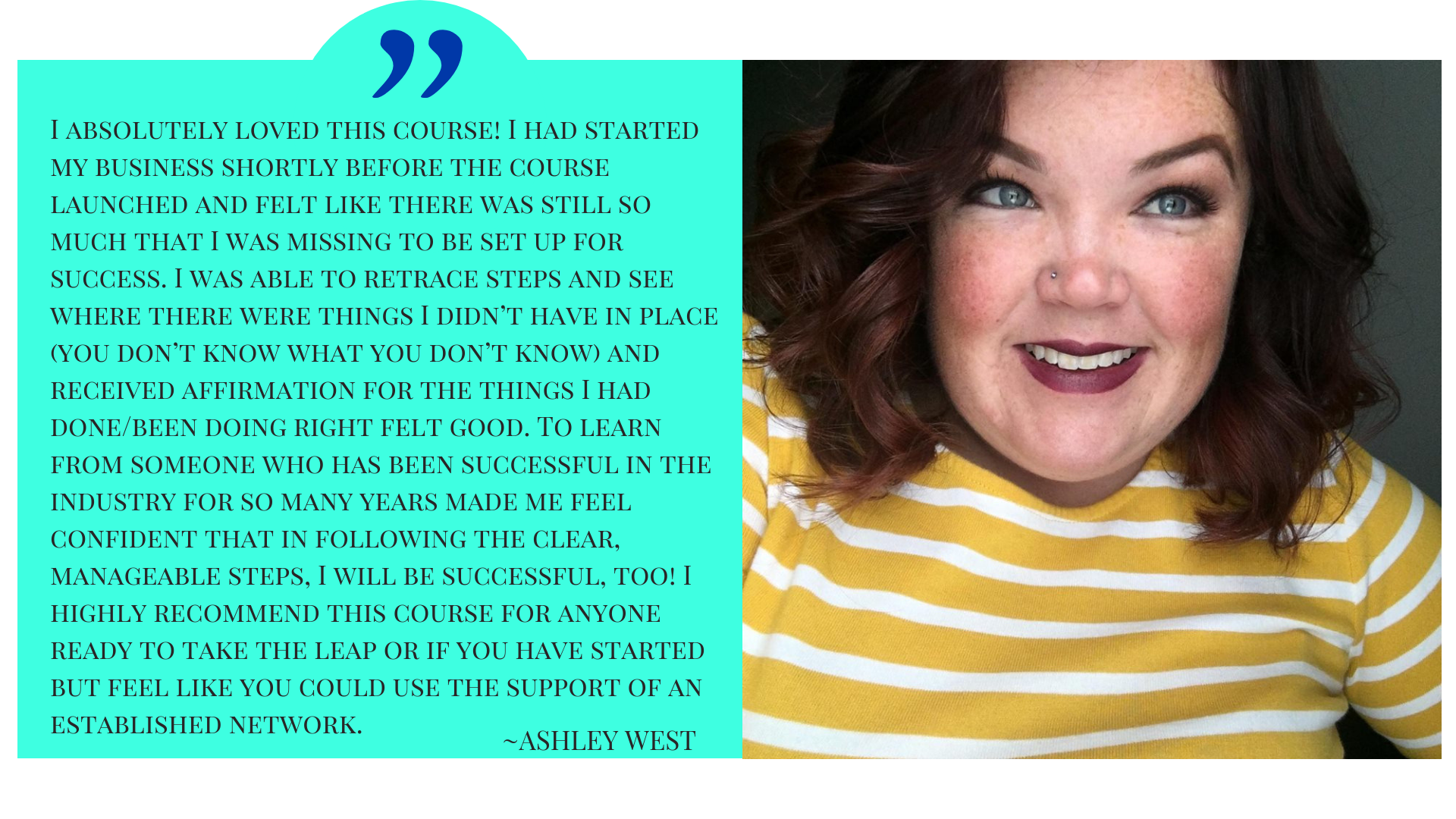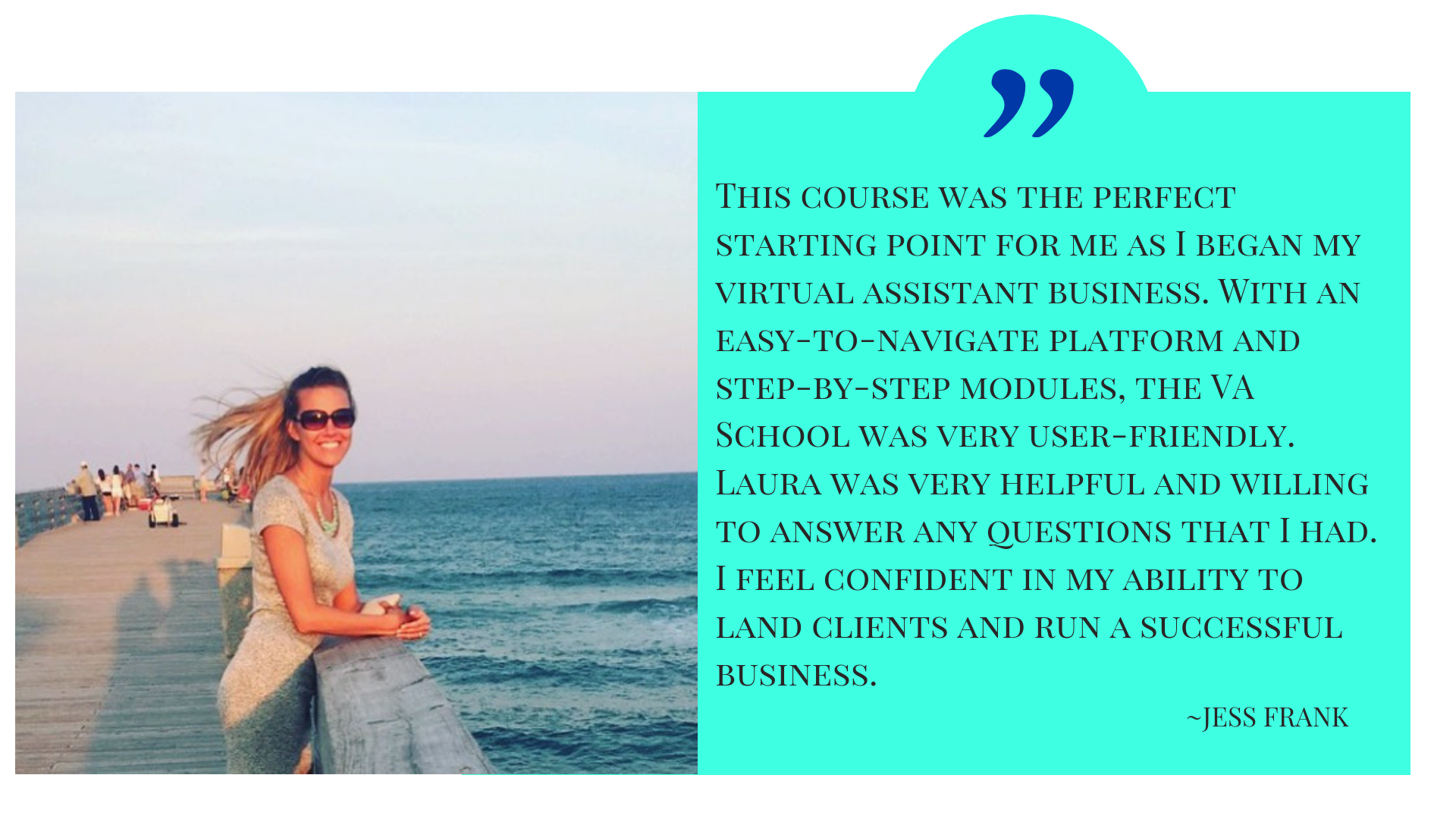 Your Instructor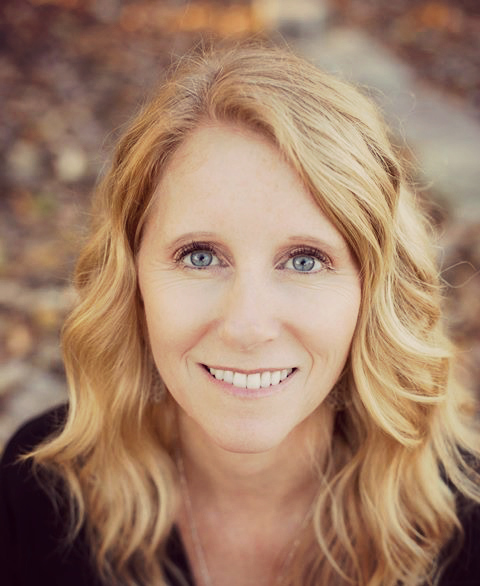 After an exciting career with the Cleveland Indians and the birth of her daughter in 1997, Laura's focus changed from her career to motherhood. In an effort to keep her skills sharp and schedule flexible, Laura started working from home as a Virtual Assistant in the financial industry catering to wholesalers and financial advisors. In 2015 and 3 kids later, EVA was born. What started as a virtual assistant company has grown into a full service agency offering a wide range of services and catering to a variety of industries. Laura's vision for the future is to share the virtual experience with those who desire to work in this space and support them so they can be successful and enjoy the life they deserve.
Course Curriculum
Welcome Message From Laura [VIDEO]
Available in days
days after you enroll
START HERE: INTRO TO THE VA SCHOOL
Available in days
days after you enroll
Frequently Asked Questions
What is a virtual assistant?
A virtual assistant is a remote position where you can work from the comfort of your own home and create your own schedule. This industry is for anyone who can take their talents and specific skill set and transform it into your own virtual business supporting other businesses and entrepreneurs. Are you a bookkeeper? An administrative assistant? A legal assistant? A research fanatic? Those are skills that you can transfer into your own virtual assistant business. How long does it really take to start a virtual assistant business? That depends on what your current situation is, how much time you can dedicate to it, and how bad you want it! This course will give you a complete outline and roadmap you can follow and finish is as little as a week. You're going to get out of it what you put into it.
Can I take the course if I don't live in the US?
Yes! Everything we teach in this course is transferable to any industry or country. I can't guarantee that you'll have the resources I discuss, but since we teach online and in-person techniques you can do this from anywhere in the world.
How long do I have access to the course?
You'll have LIFETIME ACCESS to this course! Just download the PDF's and video's and keep them forever to refer back to whenever you need a refresher.
I'm currently working full time. Can I really do this?
Yes! Where there's a will there's a way. You can go along at your own pace and weave in each module and lesson to your life. Depending on where the clients are located that you'll work with (think global) any schedule can work to launch or grow a virtual assistant business.
How much money can I make as a virtual assistant?
This is a loaded question because the sky's the limit when it comes to what you can earn as a virtual assistant. It largely depends on not only who your target market is, but your work ethic. In this course, we teach you what it takes to be able to charge top-dollar for your services. Again, you'll get out what you put into your business (and this course)!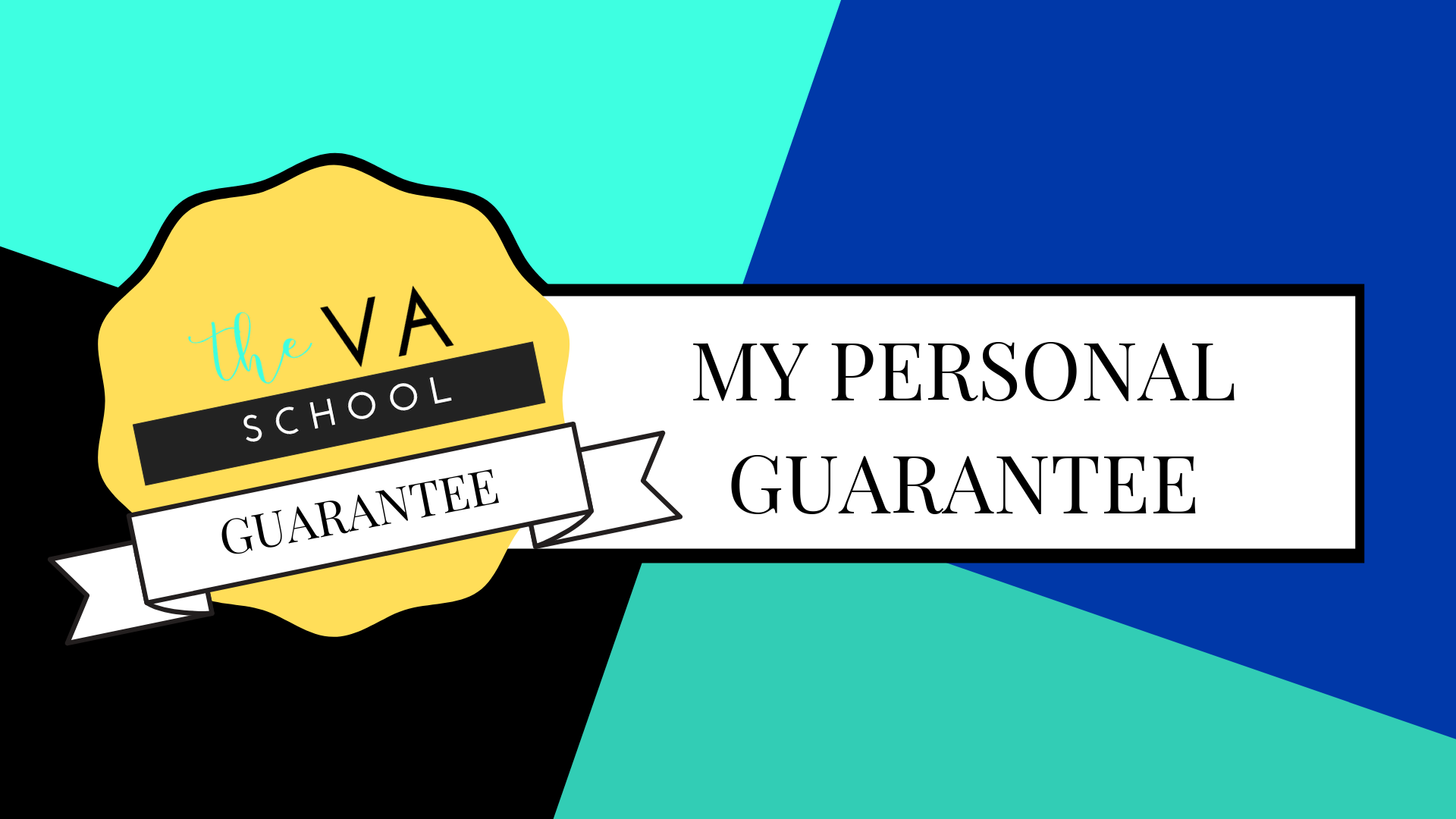 Satisfaction guarantee. If you feel you've found no value that you can use to launch or grow your virtual assistant business in the first 30 days of taking this course, I'll give you a complete, 100% refund. But in order to get it, you have to show me the work you've put in.
I'm passionate about helping people who are ready to create or up-level their virtual assistant business which is why I'm offering this guarantee.
I'm not teaching anything I haven't personally tried myself. I've used these strategies personally to grow not only my virtual assistant business of almost 20 years, but to eventually create and successfully grow an agency significantly over the last 4 years. I know these strategies work, and they will work for you (when) you dedicate the time and energy to make it happen.
Take the entire course, start to finish. Complete all the action steps and the roadmap that was created for you to successfully follow and complete the course. If you're not seeing results or happy with the information provided to you within 30 days, after you've shown me the work you've done, I'll refund 100% of your money.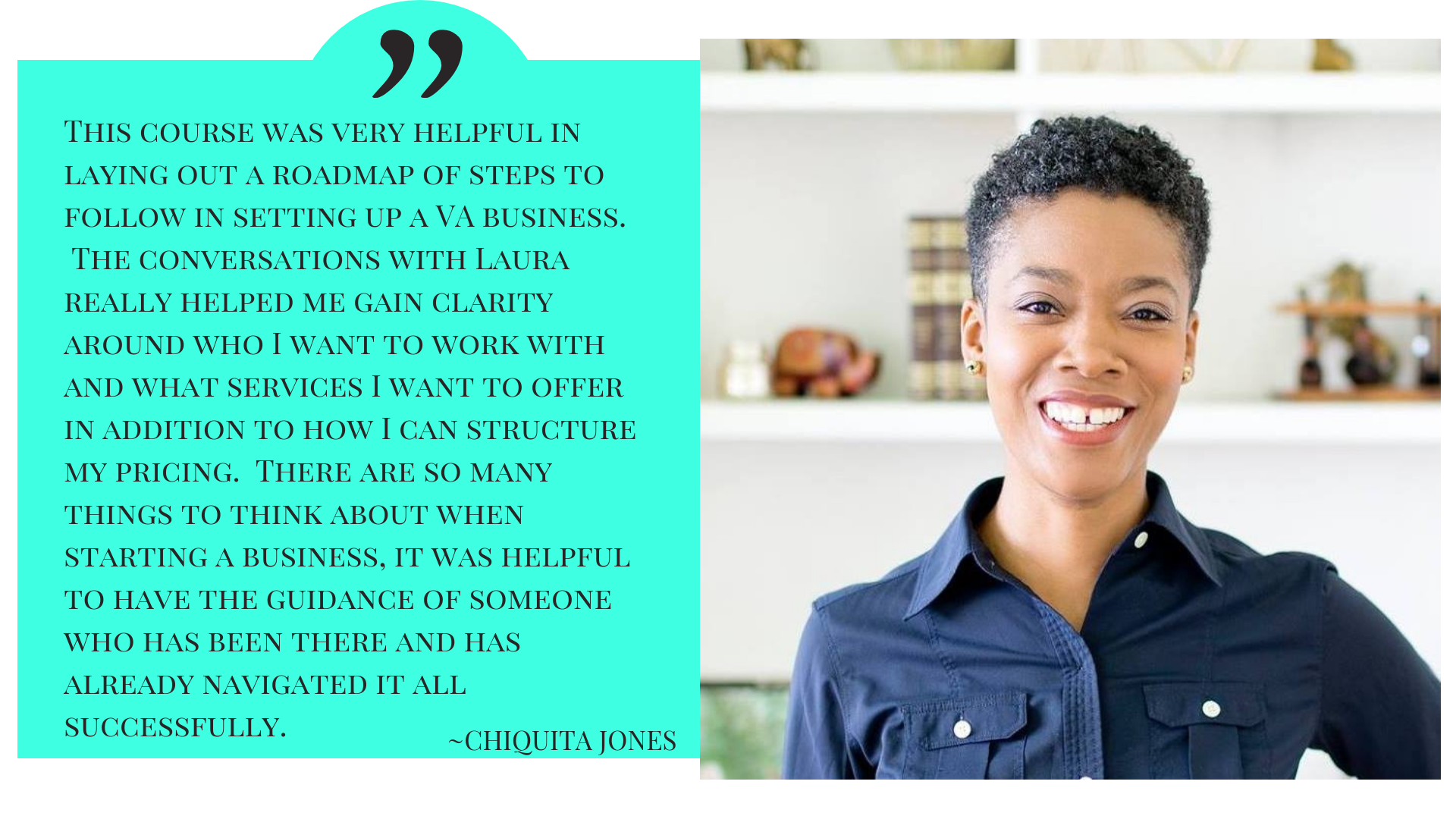 Don't let another day go by that you're not working towards your goal of a thriving virtual assistant business! It's time to stop wishing and wanting and TAKE ACTION! I look forward to seeing you in The VA School!
To your success...
Laura